We are happy to announce that Habsida has been selected to participate in this year's KSC acceleration program for Korean startups going global.

KSC (K-Startup Center) is a startup support program created by the Ministry of SMEs and Startups, KOSMES and KISED.
http://k-startupcenter.org/
https://www.mss.go.kr/site/smba/main.do
https://www.kosmes.or.kr/intro/kosme_intro.html
https://www.kised.or.kr/

We attended the Opening ceremony workshop held at Coex, as well as welcomed The Circle FC accelerator for a kick-off meeting at our Pangyo office. We believe this marks the next stage of Habsida's development as we are expanding to new countries to recruit students from. With this program we are planning to enter the Indian market as it is one of the largest IT hubs in the world with a growing number of developers and a high competition in this area.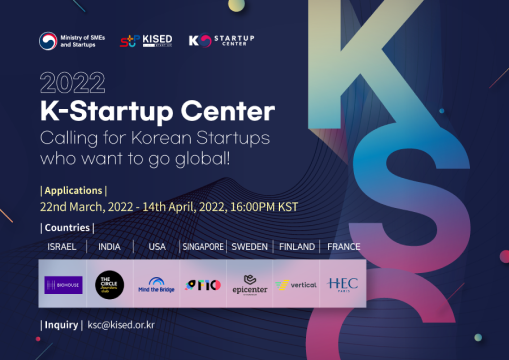 Thanks to the The Circle FC - our local accelerator, whose headquaters are located in the IT center of New Delhi - we plan to launch an Indian batch this year to be hired by both Indian and Korean startups.

The Circle FC is an accelerator founded by Hunch Ventures, an investor in a number of notable startups and big businesses like Wendy's (we like burgers at Habsida) and Jamie's Italian (do we need to say we like pizze too?)
https://www.thecirclefc.com/

Stay tuned to see us New Delhi in couple of months!

Schoice Habsida, Inc
주식회사 '에스초이스 합시다'
www.habsida.com
contact@schoice.co